About Attorney Michael P. Sousa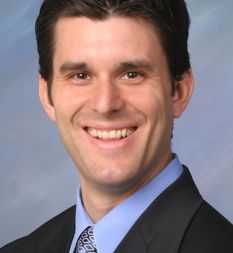 Mr. Sousa began working in the area of personal injury, involving a variety of cases including auto accidents, slips and falls, medical malpractice actions, and product liability claims. Concurrently, Mr. Sousa prepared trusts, wills, health care directives, and durable powers of attorneys for clients in need of estate plans.
Mr. Sousa went on to practice law at a prestigious Southern California firm specializing in employment litigation. There, he worked on a wide variety of employment-related claims, such as discrimination, harassment, and retaliation suits, actions for overtime and lost wages, and wrongful termination claims.
Now, Mr. Sousa brings his years of experience and wide training to work for you. Call today at 858-453-6122 to schedule your initial consultation.
Legal Education
Mr. Sousa received his Juris Doctor degree from the University of San Diego School of Law. Mr. Sousa earned his B.A. degree from San Diego State University, cum distinctione, in the areas of Philosophy and Classical Studies.
Mr. Sousa is admitted to practice before both California State and Federal courts. He is a member of the San Diego County Bar Association.